This post has been viewed 7176 times
.
Printable Version
Email to a Friend
Subscribe: Email, RSS
Vacation Bible School
Posted by: William Gouse on Thu, Jun 6, 2013
VBS will be held July 8-12, 2013. Time: 6:00pm - 8:00pm Theme: Investigation Destignation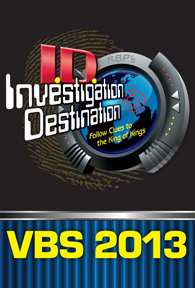 No messages have been posted.
You must first create an account to post.
---